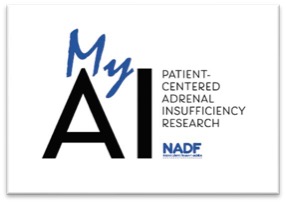 Adult/Parent or Guardian Consent
Welcome to the MyAI Pediatric Adrenal Insufficiency Registry.
This registry is designed to collect information on children under age 18 who are affected by adrenal insufficiency from any cause. The purpose of the registry is to understand the impacts of adrenal insufficiency on health status.
The initial enrollment includes several different surveys about medical conditions and how they are impacting the child and family. Additional surveys may be sent at intervals. The first survey is a consent to participate in the registry.
You have selected an option that triggers this survey to end right now.
To save your responses and end the survey, click the 'End Survey' button below. If you have selected the wrong option by accident and/or wish to return to the survey, click the 'Return and Edit Response' button.